about 1 year ago
Customize and deploy location-based experiences like Locator Plus and Address Selection.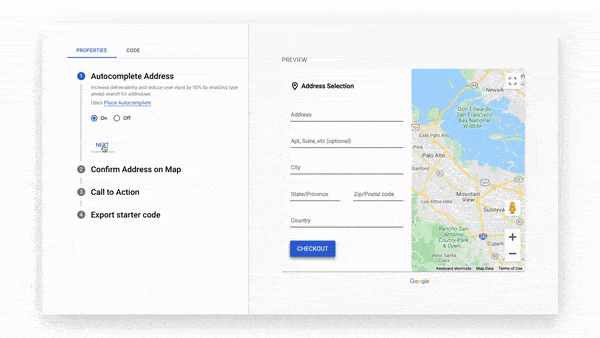 Play around with Quick Builder to get a sense of how you can customize and deploy with the Google Maps Platform. 
Roll out with a click in minutes
Export ready-to-use code with a click of a button. Copy to your clipboard, export to JSFiddle, or embed with a single link. Plus, you can create, save, and edit multiple instances of your Quick Builder projects, right from the Google Cloud Console.